Biography
Gemma Godfrey is a Business Leader, Broadcaster & Quantum Physicist.
Voted the most popular business influencer on social media, Gemma Godfrey drives companies to achieve strong financial performance and public engagement. With a robust track record managing investments for the world's biggest companies, Godfrey takes businesses to the next level of growth. She advises 'Game Changer' firms and is their Ambassador in the media.
At Brooks Macdonald, the publicly listed wealth manager, her firm runs $10 billion across 11 offices. Assets trebled during her 3 years of leadership. With refreshing perspective, as a former quantum physicist, she is an Advisor to the Boards of Templars Communications Consultancy, Growth Point Structure, JC Investments and CLU School of Management. She is an Advocate for the Alternative Investment Management Association and ranked amongst the 'savviest' on Wall Street by the Wall Street Journal.
Godfrey educates that in order to shape public opinion, you must empower people with knowledge. A true thought leader, she brings clarity to complex subjects and makes them engaging and accessible. An Official Contributor and co-Host on CNBC, the channel reaches 395 million households around the world. She is a trusted business expert on daytime television and was selected by the BBC as one of the world's Top 100 Women "striving to make the world a better place".
Moderator for some of the largest events internationally, Godfrey founded www.theinvestmentinsight.com, offering smart insights for smart investing. She is a front-page featured columnist for the Huffington Post.
Previously, Godfrey was Chairman of the Investment Committee at Credo Group and a Hedge Fund Manager at GAM and Julius Baer, leveraging her success at UBS and Goldman Sachs.
Broadcaster
" There is no one better at clarifying complex conditions as they unfold.... "
Michael Gurka, Managing Director, Spectrum Asset Management, LLC
Watch Gemma's latest videos at Youtube
Boards
" Her expertise is unmatched in her field and her ability to articulate global solutions is priceless. "
Sean Larsgard, Founder, Prediction Point Trading
"Inspiring Women"

One Leap (backed by the Prime Minister)

"Striving To Make The World A Better Place"

BBC's Top 100 Women
Speaker & Moderator
"Articulate, confident and well informed.. I would love to work with Gemma again!"
Victoria Chatterton, Senior Conference Director, ICBI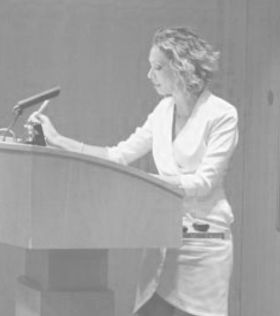 "A terrific moderator"
Marc Sidwell, Business Features Editor, City A.M.
Columnist
" Her prolific writing and opining across multiple media has become known for incisiveness and clarity "
Hamlin Lovell, CFA, CAIA, FRM, Journalist
"Top Business Woman Who Tweets About Wall Street"
AdvisorOne
Bad News For Europe, Good News For Investors - 08 Jan 1515
Bad news out of Europe, Germany in particular, makes two potentially profitable outcomes significantly more likely. Firstly, the European Central Bank will be more flexible in its efforts to keep Greece in the Eurozone. Secondly, there are fewer roadblocks in the ECB's way for announcing further QE. Policy is diverging. While the US contemplates tightening, […]
Investors are calling this risk "Lehman Squared" - 06 Jan 1515
As Eurozone turmoil resurfaces, Gemma Godfrey takes you through the under the radar risks and how to trade them. The risk of Greece leaving the Euro is looming large over markets as a 'snap' election nears on Jan 25th. Threatening to reverse the austerity measures (spending cuts etc) required for bailout funds and remaining in […]
latest tweets | Follow @GCGODFREY
Gallery
" A breath of fresh air... engaging and insightful. "
Martin Brooker, Sales & Marketing, CL Securities
Recognition
"Nothing short of excellent. Proven to be spot-on, entertaining & informative.. outstanding"
Michael DiVecchio, Program Manager, U.S. Department of Homeland Security (DHS)
"Consistently ahead of the curve"
Alan von Altendorf, President, CWSX LLC
"To achieve this credibility takes enormous hard work"
Harry Owen, Commercial Director, City AM
"A one-of-a-kind woman.. a source of inspiration "
Joyce Hanson, Associate Editor, Summit Business Media
"As close as most of us will ever come to a living, breathing crystal ball"
Ed Carson, CEO, HVT Capital Management
"Her unique background affords her ways to approach conundrums in a manner rarely seen on Wall Street"
Oliver Pursche, Managing Partner, Montebello Partners
"A prolific strategist.. with a razor sharp intuition"
Radin Yousefi, Managing Director, Tradevec Limited
"A rare find.. a true intellect with the power to communicate clearly & concisely"
Christian M. Wagner, CEO, CIO, Longview Capital Management, LLC
"Unique balance of intelligence combined with a healthy dose of common sense.. offers practical advice, thoughtful leadership & new ideas"
Martin Rust, Senior Consultant, Strategy Corp
"A dynamic personality, highly respected in her field yet possessing the warmth of a dear friend"
Steven M. DiGregorio, President, Compass Asset Management Group, LLC
"One of a very few trusted sources of information in the business"
Christopher Colbourne, Founder, Trident Colbourne Financial Ltd
"Vivacious, witty and erudite.. If there was a listed stock for Gemma, I'd be going long on her every day"
Leon Clarance, Chief Executive Officer, Motion Picture Capital Limited
Recommendations
Contact
Subscribe
here
for updates